Meet The Team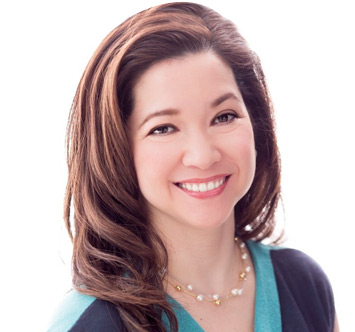 Carissa Siy
Carissa comes from a diverse background and mixed culture of Asian, American and European influence. Migrating to Vancouver from Manila in the 1970's and spending time in California and Barcelona, Carissa applies the benefits of her exposure to her current real estate business. Her strong interpersonal and negotiation skills along with her keen intuition and sincere desire to make a difference for her clients have been established to be a winning combination. She has proven herself exceptionally resourceful, quick and composed in stressful situations, bringing her clients success in today's competitive real estate environment. Carissa believes that Emotional Quotient is as important as Intellectual Quotient and makes an effort to connect with everyone she deals with. Life priorities are her foundation and from there it extends to business. Carissa believes in family, health, balance, integrity, reputation and hard work. This is evident in everything she does.
Rafi Siy
Rafi brings energy! He was born in The Philippines, and spent his formative years between Canada and Asia, both of which he calls home. Growing up with his mother being one of Vancouver's most respected and established realtors, Rafi fell in love with the business. The business of people, that is. Rafi believes in the importance of getting to know you, earning your trust, and at the end of the day, relentless hard work. He completed his Bachelor's degree in Finance and Real Estate at Santa Clara University and diversified his college experience with time in Milan, Italy at Universita Bocconi. He holds dearly his education which taught him how to learn and to forever be a student of the world. Practically, he practices this by always embracing opportunities to see more and do more. When it's all said and done, Rafi believes that all we really need is a home.
T.J. Almodovar
Real estate transactions are one of the our lifetime's biggest decisions. T.J. Almodovar understands this. He appreciates the impact of a real estate transaction on a family's life. This is why he is passionate about understanding his clients and their needs in order to achieve the best possible outcome in every unique situation. With integrity, compassion, patience, and perspective, T.J. prides himself in being able to go above and beyond for his clients. He ensures that he is sharp on market knowledge with comprehensive market analysis. T.J. values tradition; but he remains viable in a quickly changing and "on demand" market. He stays current on technology and innovations in order to better serve his clients. T.J. has proven himself as an award winning Realtor with satisfied clients and advocates. He looks forward to meeting new people and building strong relationships. Great lifelong relationships are what T.J. values and is what he hopes to have with everyone he meets along the way.